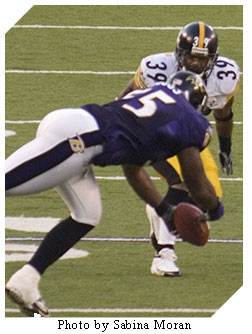 Monthly Meeting
2nd Thursday of every month in the main bar at the Original Greene Turtle at 7:30 pm.
---
Regular Season Bus
Special notice - we have moved our bus parking location. It now takes around 20 minutes to walk to the stadium. Please wear appropriate attire to make the trip.
Bus Schedule

Bus will leave 5-1/2 hours prior to game with the exception of certain games that may be overly crowded.
Don't be late, because we do not know if you have made other plans.
Ticket holders that do not plan to attend the game please contact Mike Grimes to turn in your game tickets. They will attempt to sell these tickets at face value to Raven Roost 44 members. Contact Mike to obtain a seat on the bus and possibly game tickets.

PLEASE BE RESPONSIBLE and lets all have fun.