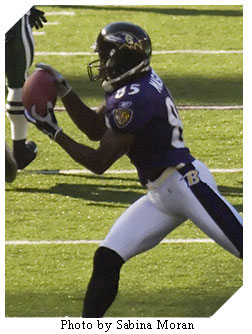 Meeting Update
7:30 pm, 2nd Thursday of every month. Location varies.
---
Membership - Over 100 members.
The one of the LARGEST Ravens Roost in the Council. Do not forget your Ravens Roost #44 membership dues. See Susan White or send your $30 check payable to Ravens Roost #44.
Send the check to:
Susan Berterman
Membership Chairperson
12290 Dixie Drive
Bishopville, MD 21813
---
Ravens Home Game Tailgate Bus
The Bus leaves 5-1/2 hours before the game. The bus is sold out but single game seats may be available @ $45 per seat. Contact Bill Regan for availability.
Please be responsible on the bus. Pick up your trash, do not smoke, and have fun. Let us all help Mike have fun and relax while we enjoy our trips to the game.